Copper Chef Induction Cooktop Reviews
If you watch TV or have browsed the "As Seen On TV" aisle of your favorite big box store, you may be familiar with the Copper Chef Induction Cooktop or some of the Copper Chef Induction Cookware.
In our review, we take a closer look at the Copper Chef Induction Cooktop, tell you how it works and whether or not it's a "must have" addition for all your cooking needs.
What Is The Copper Chef Induction Cooktop and How Does It Work?
The induction cooktop by Copper Chef is a portable and lightweight induction cooktop with a single burner. The cooktop is designed to maximize the cooking space in your kitchen or to be used wherever you might benefit from a stovetop, like when you're traveling.
While many people say that cooking with an induction cooktop is similar to cooking on a gas range, induction cooking is unique. Induction cooktops are notorious for heating up quickly, cooking foods more evenly, and responding to temperature adjustments faster than other types of cooktops.
Rather than heating the burner and then transferring the heat to the cookware, the induction cooktop heats up the induction cookware (which is magnetic) right away, which helps to cook food more quickly and evenly. With an induction cooktop, you're not relying on an open flame or electrical heating elements to cook your foods, but rather magnets.
While the technology of magnetic induction can be a little difficult to follow, here's a brief and broad description of how it works.
When a circuit, with an alternating current flowing through it, generates current in a different circuit (just by placing them close by), that's how electromagnetic induction occurs. A current that alternates is similar to the electricity in power lines or the wiring in your walls at home.
With the induction cooktop by Copper Chef, the electric current passes through the Power Coil, which is installed inside of the cooktop. The current creates a magnetic field which then travels through the ceramic cooktop and transfers to the induction cookware. The cookware becomes hot and will cook food based upon whichever temperature you set on the cooktop.
The Parts and Features of The Copper Chef Induction Cooktop
Copper Chef Induction Cooktop (Black), 10 HR
1,300W power- Precise time and temperature control adjusts heat in 10° increments from...
5 Cooking Presets- go from warm to sear and every temperature in between
Induction technology Compatible with 8" to 12" induction pans
The best way to understand how the cooktop works and what you can expect from it, is to take a closer look at some of the parts and features. The Copper Chef Induction Cooktop is 13 x 12 x 3 inches and weighs 5.7 pounds; the compact size makes it easy to stow away but doesn't take up too much space on your countertop.
The temperature range on the induction cooktop is between 100°F and 500°F, the voltage is 120V/60Hz, and the maximum power output is 1,300 watt.
The cooktop is made of a durable and heat-resistant ceramic, there's an AC two-prong cord, and an easy to use control panel that allows you to adjust the temperature in 10-degree increments. Vents are located on the back and underneath the cooktop, but the device should always be used on a level and heat-resistant surface.
The Control Panel
The cooktop design is simple and straightforward, so let's take a closer look at the control panel and some of its features.
Induction Timer Button: Set for timed operation in minutes or hours. Defaults to shut off after two and a half hours
"Keep Warm" Button: Preset button to keep food warm at a temperature of 150°F
Temperature Decrease Button: Lower temp or decrease cooking time
Low Button: A preset button to set temp to 100°F
Medium Button: A preset button to set temp to 275°F
High Button: A preset button to set temp to 425°F
LED Display: Shows the time, temperature, and whether or not cooktop is off
Temperature Increase Button: Raise temp or increase cooking time
Sear Button: A preset button to set temp to 500°F
Start/Off Button: Turns on or off the induction cooktop
There is also a Delay Auto-Off button, which has a 60-second delay auto-turn off. This is an energy-saving and safety feature that turns the cooktop off if the cookware is removed for more than one minute. While this feature may seem a little inconveniencing, remember that induction cooktops can heat up quickly.
What Makes The Copper Chef Induction Cooktop Unique?
We've already given you some of the specifications and features of the induction cooktop by Copper Chef. You might be wondering what makes it different from other induction cooktops.
The portability and compact size is a plus of this induction cooktop. Some induction cooktops are bigger, heavier, and more difficult to move around, which can make them less versatile; this one is ideal for traveling, hosting a party, or even hosting a "cook off" in a place that doesn't have a kitchen (like the office).
At first glance, you might think an induction cooktop looks No products found and it does share some design features, but it's quite different. A hot plate is typically a single or double burner that runs off electricity. Size-wise it's similar to the induction cooktop by Copper Chef, but it heats differently and like electric stovetops, a hotplate can cook food unevenly.
Tips For Using The Copper Chef Induction Cooktop
While the induction cooktop is designed as an easy-to-use appliance and is pretty straightforward, it's essential to read through the instruction manual before using the cooktop for the first time.
Not only does the manual give you recommended cooking temperatures for all types of foods from melting chocolate to sauteing vegetables, but the instruction manual also gives you maintenance tips for extending the life of your cooktop.
While some of the information may seem like common sense, you'll never know when you need to know how to set the temperature or troubleshoot an error on the LED display.
Using The Right Cookware
One of the most important things to remember when using the induction cooktop is that you can only use cookware that is induction-friendly. While the Copper Chef has a complete collection of induction cookware, you're not required to buy the Copper Chef pots and pans to use the cooktop.
What should you use for an induction cooktop? Since induction cooking is becoming more popular, you shouldn't have too much trouble finding cookware that is "induction-compatible."
Don't see a label? Bring a magnet with you while you're shopping around for pots and pans to use on the cooktop. If it ​sticks firmly to the bottom of the cookware​, it should work well on the cooktop (remember, it uses magnets).
Addressing The Noise
Some users of the induction cooktop by Copper Chef comment on the loud buzzing noise that comes from the cooktop when in use (we'll discuss more comments in our review). It's not uncommon to hear a buzz or hum when using an induction cooktop, especially at the highest setting such as "sear."
You might even hear some clicking noises on a lower setting; these are considered to be normal operational noises. Some experts recommend using heavier pans to help reduce the noise and vibration.
Check Your Cooking Temperatures
Even though the induction cooktop has a variety of temperature options, like all methods of cooking it's important to double-check the temperature of some of your foods like meat or chicken. Food thermometers are relatively inexpensive and are a "must have" for every kitchen.
While many of today's thermometers are digital, it's best to use a standard, non-digital thermometer when using your induction cooktop as the magnetism can affect the accuracy of the digital reading.
How Much Does The Copper Chef Induction Cooktop Cost?
If you've been thinking about getting a larger induction stovetop, you may be overwhelmed by the cost. While a full-sized stovetop may not be in your budget, Copper Chef's cooktop is affordable.
The induction cooktop ranges between $40 to $70, depending on where and when you purchase. If you purchase the cooktop directly from the manufacturer's website, it is currently priced at $39.99. It's unclear whether or not this is a temporary price, but this is your cheapest option.
You can find the induction cooktop at big box stores like Walmart or Target for around $60, and online marketplaces like Amazon sells it for $69.99. Whether you buy the cooktop online or in-store, you're not likely to see a whole lot of savings.
What Others Think Of Copper Chef Induction Cooktop
When you come across a product that is marketed as "As Seen On TV" it typically receives a lot of hype and then a balanced mix of positive and negative feedback. Interested to see what others have to say about the induction cooktop, we read dozens of customer reviews and testimonials.
When we checked out the reviews on the Copper Chef website, we found nothing but overwhelmingly positive reviews. Although a number of the reviews were about the Copper Chef cookware, the reviewers commented on the affordability of the cooktop and that they used it more than their regular glass stovetop.
As we explored other reviews, most people that give the induction cooktop a high-rating like how easy it is to use and that it's an ideal cooking option for people who tend to burn food.
Others use it as a grilling alternative on rainy days, and most users purchased the cooktop to add a little versatility to their kitchen. The portability and compact size is a plus for many of the reviewers.
Users who gave the induction cooktop lower ratings were disappointed with the amount of time it took to boil water and cook food. Some complained about the noises (which we explained earlier), and many received broken cooktops.
The cooktop receives mixed reviews and from what we can tell after reading reviews, users either "love it" or "hate it."
How It Compares To Other Induction Cooktops
Since induction cooking is becoming more popular, there are several cooktops on the market. Although many of the cooktops are nearly identical in design, the Copper Chef cooktop has a lower wattage than similar cooktops. As we noted earlier, the Copper Chef has 1300 watts but cooktops like the Secura or Chef's Star, have 1800 watts.
Price-wise, the Copper Chef, is the same as other induction cooktops. While there are some that are less expensive than the Copper Chef and a few that are more, many of the cooktops are priced around $70.
The Copper Chef Warranty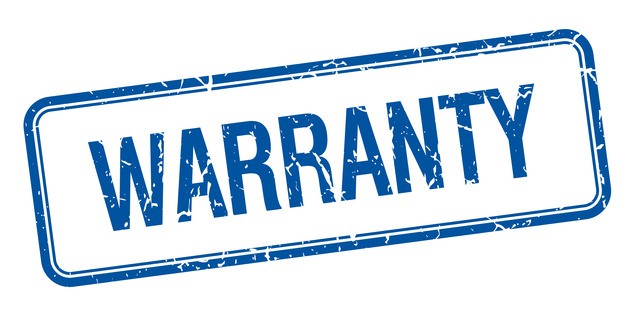 If you decide to purchase the Copper Chef cooktop, there is a 60-Day Money Back Guarantee. This warranty excludes processing and handling and is effective upon the date on your receipt. The limited lifetime warranty warrants your Copper Chef product free of defects in materials and workmanship.
For more specific details regarding the warranty and the cooktop, it's best to contact the company directly, as the warranty seems fairly general and covers all the company's products.
What We Think About The Copper Chef Induction Cooktop
After reading what other users have said about the Copper Chef cooktop, we think that it's definitely worth trying out, especially if you're looking for an affordable induction cooktop. While there aren't any features that stand out from other induction cooktops, it appears to be a popular cooktop.
This cooktop is ideal for people who want to have versatility in their kitchen or need one extra burner when the regular stovetop is in use.
While induction cooktops are easy to use, save on energy, and heat food more evenly and quickly, you still need to know how to cook and be able to keep an eye on your food. You also need to consider the extra cost of purchasing induction-friendly cookware.
Last update on 2022-09-25 / Affiliate links / Images from Amazon Product Advertising API